[:ja]品番,ZT1055
品名:グラファイト製アッパーデッキ2.0mmナロータイプYOKOMO BD9用)
JAN:4580012610559
価格(円):3500
YOKOMO BD9 ⽤アッパーデッキナロータイプです。この製品はZEROTRIBE 製品取扱店、FREEDOM 様のご提案とご協賛、弊社の活動にご理解いただいているユーザー様のテストによって開発、商品化されました。
路⾯グリップが低い時にシャーシロール増やしてコントロールを容易にしたい時、ハイグリップタイヤ使⽤時やハイグリップ路⾯においてフロントタイヤ路⾯追従性を向上させコントロールを容易にしたい時、アルミシャーシやハードシャーシを使⽤時にシャーシの剛性を落としたい時等々、セッティングアイテムとしてご使⽤ください。
ZT1062 ストックコンバージョンキット対応です。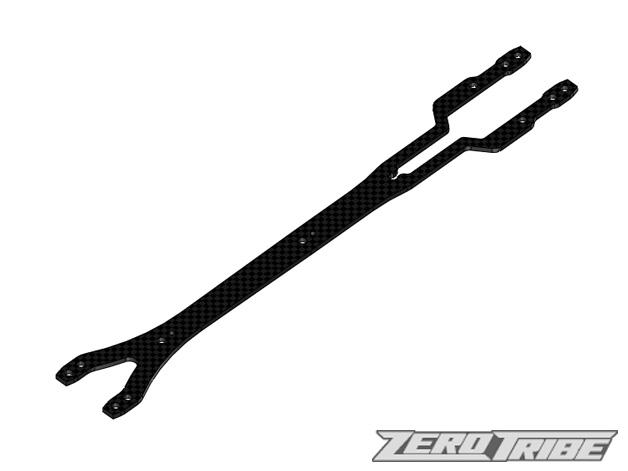 [:en]Part No,ZT1055
Item name:Graphite upper deck 2.0mm Narrow type (for YOKOMO BD9)
JAN:4580012610559
Price(JPY):3500
Upper deck narrow type for YOKOMO BD9. This product has been developed and commercialized by ZEROTRIBE product dealers, FREEDOM's suggestions and sponsorship, and tests by users who understand our activities.
When you want to make the control easier by increasing the chassis roll when the road grip is low, or when you want to improve the front tire road followability and make the control easier when using high grip tires or high grip road, aluminum chassis or hard chassis Use it as a setting item when you want to reduce the rigidity of the chassis when using.
Compatible with ZT1062 Stock Conversion Kit.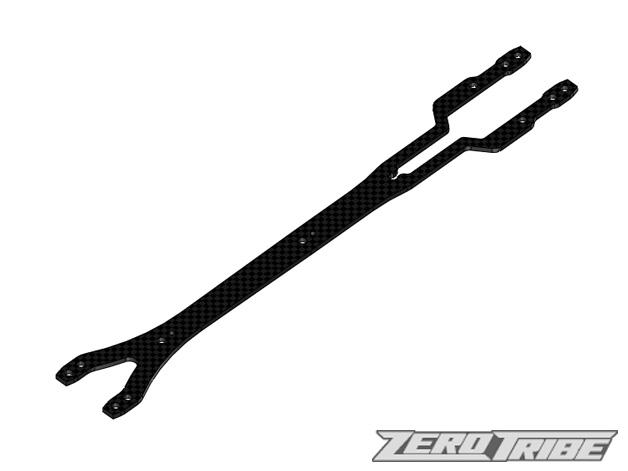 [:]