[:ja]品番,ZT1067
品名:MID コンバージョンキット(XRAY T4 '17~'19用)
JAN:4580012610672
価格(円):26800
この製品はXRAY T4 ʻ17〜'19をベース⾞としたコンバージョンキットです。
ベルトの前後差をなくすことでスロットル操作時のタイムラグを極⼒減らし運転しやすくすることが開発の⽬的です。結果的にモーターが中央側にレイアウトされ、バランスの良いミッドシップレイアウトの実現が可能になりました。また昨今のバッテリーの進化によりショートリポバッテリーを使⽤してのシャーシバランス優先のレイアウトも可能にいたしました。
※このキットはコンバージョンキットです。
⾛⾏までにXRAY T4(′17 〜′19),RC 装置⼀式, ボディ, タイヤ,バッテリー等が必要です。画像はプロトタイプ、オプションパーツ装着⾞です。
仕様は予告なく変更することがありますことをご了承くださいませ。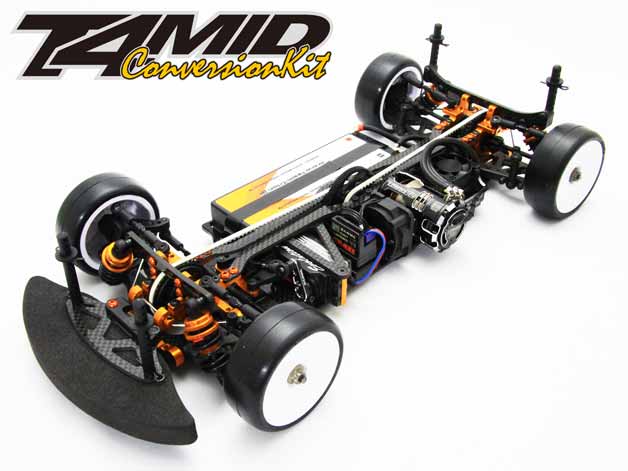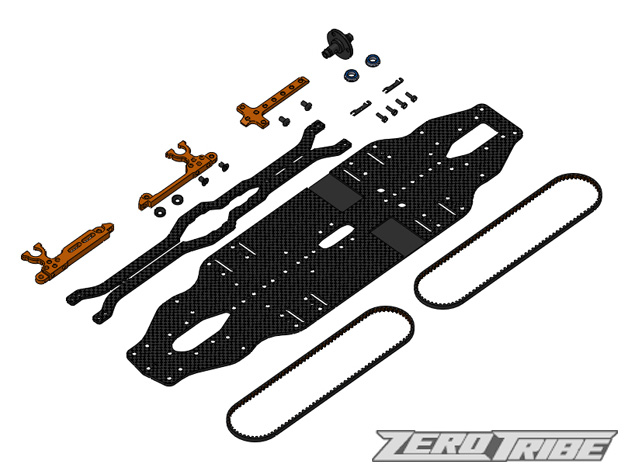 [:en]Part No,ZT1067
Item name:MID Conversion Kit (for XRAY T4 '17~'19)
JAN:4580012610672
Price(JPY):26800
This product is a conversion kit based on the XRAY T4 '17 to '19.
The purpose of development is to reduce the time lag at the time of throttleoperation as much as possible by eliminating the difference in belt lengthbetween front and back.
As a result, the motor is laid out on the center side, enabling a balancedmidship layout to be realized.
In addition, with the recent evolution of the battery, we have alsomade possible the layout of chassis balance priority using short lipo battery.
※This kit is a conversion kit.
You will need XRAY T4 ('17 to '19), a complete set of RC equipment, body, tires, batteries, etc. by the time you drive.
The image is a prototype, equipped with optional parts.
Please note that the specifications are subject to change without notice.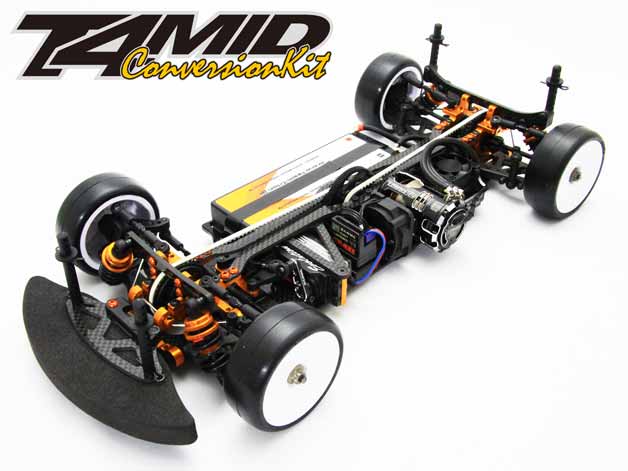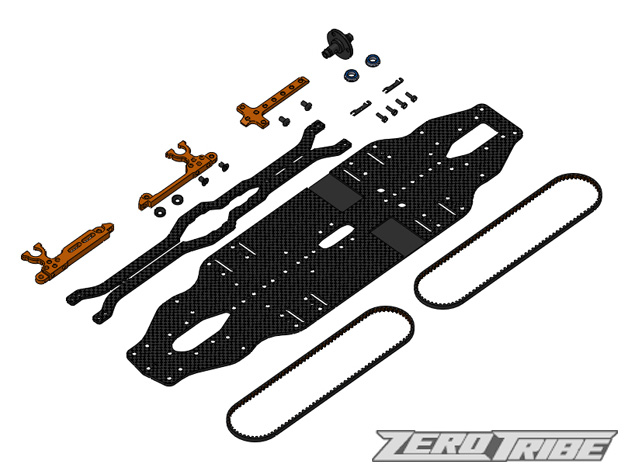 [:]